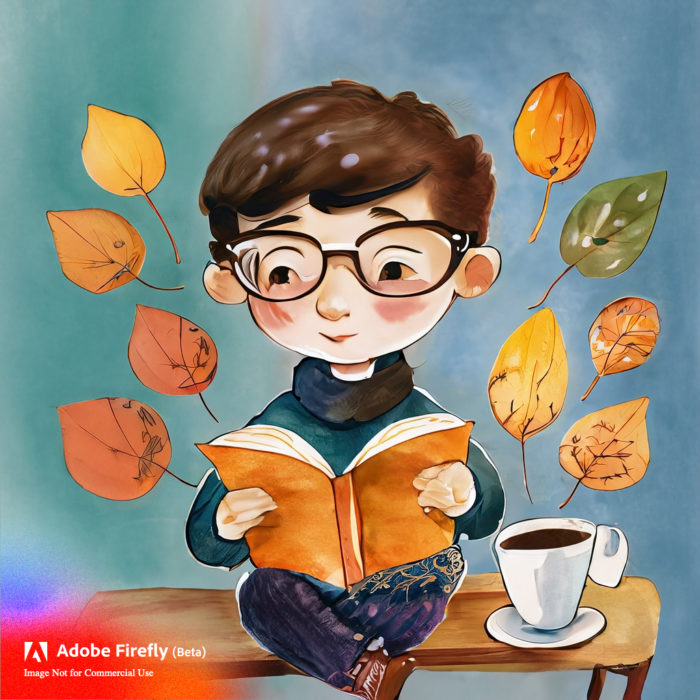 Greetings, fans of Just Charlie! All both of you have been waiting with bated breath for another infrequent installment in this space. Well, wait no more! It's Friday, and that often means random goodness from all over the place. Let's jump in with a quick glance at a new cool tool…
See those two images at the top? They're what happened yesterday when I discovered the rabbit hole that is Adobe's Generative AI products. I've used the Generative Fill tool in the beta of Photoshop once, and I had pretty good results. But I've kind of resisted playing around with Firefly and the tools in Adobe Express, just because. But yesterday, with a little dark and early time on my hands, I jumped in. Here's what I discovered in my short introduction:
If you can describe what you want to see, there's a good chance these tools will get you a reasonable facsimile.
There's an issue with eyes, faces, and fingers. Why do the eyes look so funky? And why do some faces look distorted and even downright scary?
And what's the deal with six fingers? Seven fingers? No fingers, just club hands?
The results are a mixed bag, but if you keep refreshing the space, eventually you'll get something you can live with.
I know there's quite a bit of conversation about AI and its role in our culture. I do fear that people like me—old coot wannabes with limited skills, at best—will likely be replaced by these tools. I'm also afraid of the ramifications for communication, politics, and our society in general, as we cede more and more of our rational human function to The Machines. Maybe more on that later. But for a few minutes on a Thursday, it was a fun little distraction for a guy who had an artistic and creative bypass at birth.