The best part about today, by far, was hanging out a bit with my pal, Tina at the Y. She's one of the most interesting people I know, and I totally mean that in a great way! We talked about grandkids and books and art and artists and artistic bypasses at birth (mine!) and vacations and soccer matches and the Golden Mean and the patterns in the windows and typography and…well…you get the idea! We share a love of great books. I adore her family. And she's one of the most winsome and caring people in the world. She always goes out of her way to encourage someone and to point them toward the grace of God. She's immensely creative, talented, and skilled. And any day I get to see her is a pretty awesome day in my book.
The dark and early predawn jaunt was powered by Jonathan Rogers's podcast The Habit. It's a podcast about writers and writing. This week's guest was Katelyn Beaty, who was talking about celebrity and fame. The conversation focused on how we really need to be a part of an "embodied community," not chasers of celebrity. At one point, the host recommended an essay called "Nebraska," and he said something like, "In this small town in Nebraska, everyone is known and necessary." That line resonated with me today, since I've been pondering what it means to be a part of a community.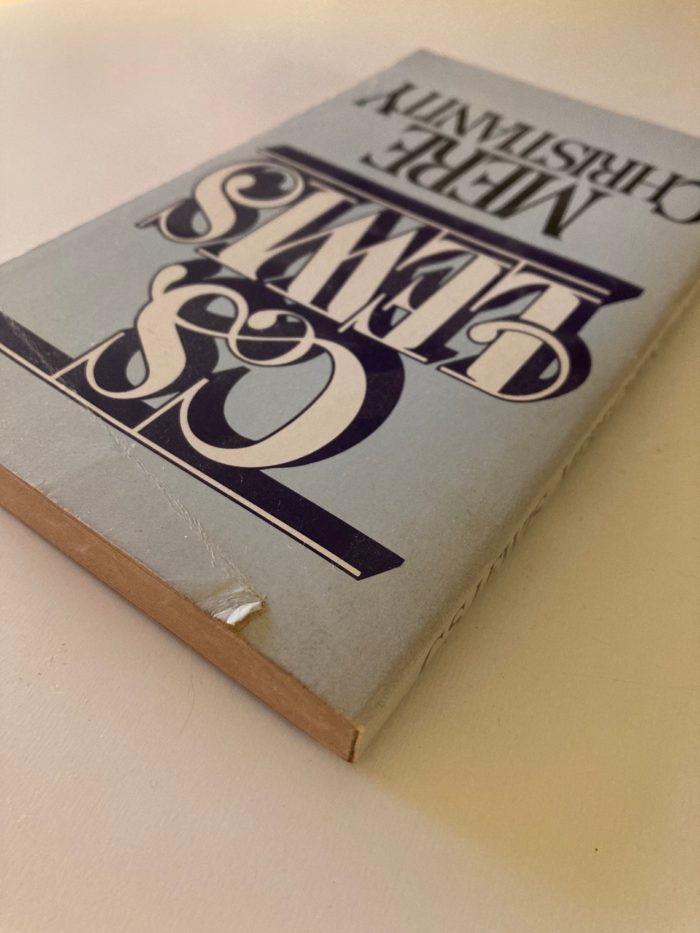 I gave away a book today. One of my other buddies at the Y, whom I'll call "Lloyd," because his name is actually Lloyd, saw my copy of The Magician's Nephew by my computer. he picked it up and we had a conversation about C.S. Lewis. Lloyd said he's never read Mere Christianity, and that maybe he should get a copy and read it. I reached into my bag, pulled out my tattered and dog-eared copy (circa 1979) and handed it to him. "You don't have any excuse now," I said. "Here's a copy right here."
The last several days at work have felt a lot like drawing up an empty bucket from a well. I keep putting it down and pulling it up but there's never anything in the bucket. I know in my head and in my heart I need to refill and recharge. But knowing it and doing it are two different things entirely.
Finally, I've shared my love of pencils in this space on more than one occasion. I'm fond right now of the Tennessee Red Cedars from Musgrave Pencils. The aroma of Tennessee cedar, freshly sharpened, is a delight. But today, I pondered this: Without sharpening, a pencil is a stick. To use it, it has to be subjected to the sharpener. That sculpting away of wood and creation of a fine graphite point transforms the stick into a beautiful, elegant, and useful tool. Used in the right hands, that tool produces beauty and inspiration and encouragement in turn. But it has to be sharpened first. Oh, and that glorious cedar aroma? It goes away when the pencil grows dull. Resharpening it disturbs the surface and the core, and produces an essence that is unmatched. That essence infuses everything it touches. And I'm certain there is something to be learned from that in our everyday walk with God in this place He's put us.
Here endeth the lesson.